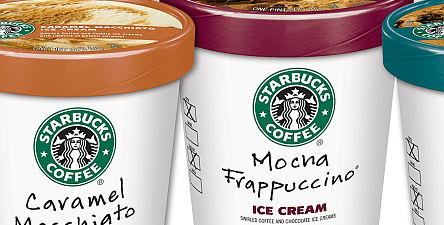 I'm going to start with the bad news first, because I know some of you live in TN. Unfortunately, if you live in
CO, LA, or TN
, you
cannot
request this coupon. If you live in one of those states, maybe you can use a friend's address in a different state and have them send it to you?
Sorry about the bad news, but on to the good...
If you haven't tried Starbucks' new ice cream yet, let me tell you ... it is SO GOOD!
Facebook members can sign up
HERE
to send a friend (I sent one to myself!) a coupon for a FREE pint of Starbucks ice cream. The coupon will be sent by snail mail.
Only 800 an hour will be given away, so if you miss it try back at the start of the next hour.